as if i have not spammed you enough today, I bring to you the following masterpiece:

What I Did Today: An Adventure Comic in Six Panels!

I go to the mall! I spend too much money! I miss the UPS guy by minutes!

you know you want to see doodlely me squeeing over doodlely Fullmetal Alchemist.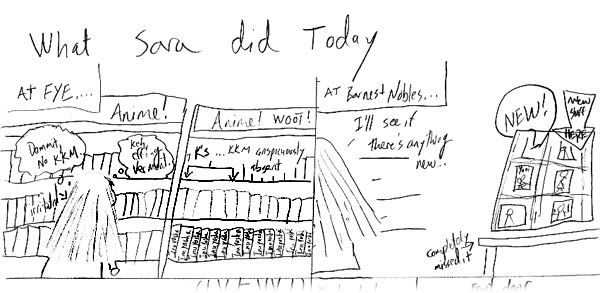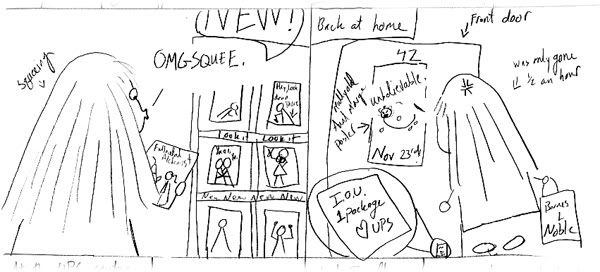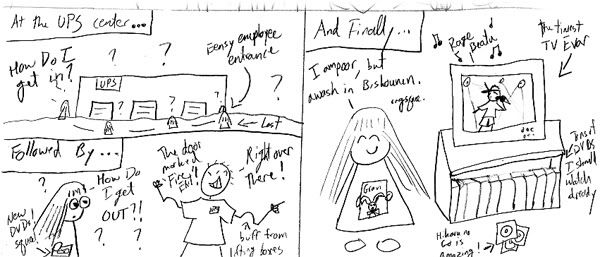 Notes: The row of DVDs that are actually labelled all say "Inuyasha". there's always freaking hundreds of those bastards.


A masterpiece, right?

and also: